Stage Your Home before listing your Home!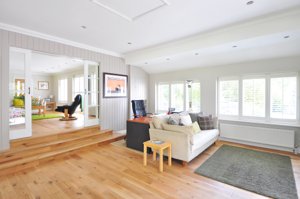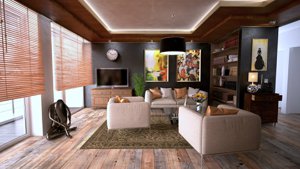 Staging your home before listing your home for sale is important.
It will reward you with selling your home quicker and for the highest possible selling price. A staged, clean and uncluttered home a buyer can see them living in.
1. Declutter - Take out all unnecessary items out of the home. Decluttering is the most important one thing you can do to prepare your home for sale. Clearing off counter tops, clearing out unnecessary items, removing furniture and pictures to achieve a larger looking space. It doesn't have to be drastic but decluttered - less of you so the buyer can see themselves in your home.
2. A well-lighted space. Make sure all your light bulbs are the highest wattage possible for your light fixtures. A bright space appears welcoming and happy. The lighter the space the better. Replace all exterior and interior light bulbs that are burned out. Clean your windows inside and out. Leave all lights on and blinds and window treatments open for showings.
3. Make a room look lighter, brighter, bigger, cleaner and more welcoming through paint. Light Neutral Tones help to make your home appear relaxed and comfortable. Too many colors are confusing to the eye. Bold is not in when it comes to selling your home.
4. Use nice white Towels in your bathrooms. White feels spa-ish but also bright and welcoming
5. Clean out your closets - show buyers you have storage space. A cluttered closet makes a home feel that there is not enough storage.
6. Older cabinets can appear updated with a little paint, new handles, drawers and or doors.
7. Finish your unfinished projects. Repair broken concrete, Rotten wood, etc
8. The front door should be in great shape. Door should unlock and open easily with the key provided
9. Have carpets shampooed and floors cleaned. Your home should smell fresh and clean.
10. Clean your bathrooms, shower doors and bathtubs should be clean with no hard water deposits. Bathrooms sell so make them shine
11. Don't do major renovations stick to the smaller more manageable items. What you want may not be what the buyer would want.
12. A Pre-inspection by a home inspection can be very helpful to sell. Consider hiring a good inspector to come in and check your home for repair items that can be a problem later on with a buyer.
Call us for a free walk-thru of your home. We can give you free staging tips before you list your home for sale.
Shannon Thomas Real Estate Principal Broker and Managing Broker. ABR, E-Pro, SRS, SFR
Jamie Dickerson Real Estate Broker
317-681-4044 We have quality reviews and recent sales in the area you can call for references.